Featherspring® ends foot pain! Guaranteed! FREE Information
$ 0.00
Foot pain? Forget it. It's gone. Guaranteed.
End sore aching feet caused by: • Corns  • Calluses  • Bunions  • Flat feet  • Pain in the balls of the feet  • Burning nerve endings  • Cramping  • Painful ankles  • Hammertoes  • Heel spurs  • Plantar fasciitis PLUS so much more!
FREE Brochure & Impression Kit
"They work – they really work! I might as well have been in a wheelchair before these. I suffered from incredible foot pain in every step and I could not stand or walk. Now I have full mobility including a 3-4 mile stroll every day."  J.O. in Missouri
98978 in stock
Description
Featherspring® Foot Supports are Guaranteed to End Foot Pain – Or Your Money Back!
Featherspring® ends foot pain. Most foot pain comes from misalignment of the bones in your feet.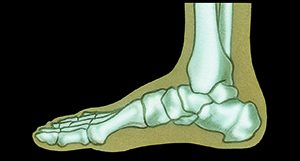 Foot pain begins when your foot's balance and natural elasticity is gone. Corns, calluses, bunions and even hammertoes can develop. Ankle, leg, knee, hip – even lower back pain – can result from improper foot alignment. And when your feet hurt, you hurt all over. That's why you need Featherspring® Foot Supports!
Like most other people, you probably thought nothing of long walks or standing on your feet for hours. And were you wearing sensible shoes? Probably not, most of us don't. Now your feet are paying the price of years of wear and tear. Do any of these conditions sound familiar?
Corns and calluses – (one of the most common foot problems) A thickening of the skin, often caused by pressure or irritation due to the way a person walks or to ill-fitting shoes.
Bunions – A hard, bony lump inside the foot next to the big toe. They are most common for women who wear shoes with narrow toes, little to no support, or high heels.
Pes planus (flat feet) – (relatively common) The arch flattens out when walking, causing the foot to roll inward so it can support your weight. The cause is sometimes congenital, but can also result from repetitive walking or standing on a hard surface over a long period of time, pregnancy, and obesity.
Heel pain and heel spurs – A painful condition that occurs when the plantar fascia becomes inflamed due to repetitive pressure when walking without enough protection or when the arch of the foot is not properly supported.
Aching feet – not a technical term, but nonetheless a very real condition for millions of people.
Not to worry … the news is good. Please keep reading.
Featherspring® Ends Foot Pain. Guaranteed!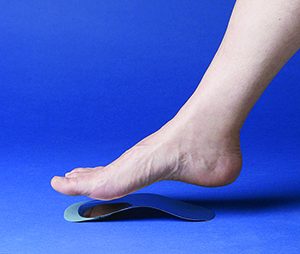 Featherspring® Foot Supports, a remarkable discovery from Europe, are unlike anything you've ever tried. First, they are custom-formed for your feet and your feet only! Secondly, flexible Feathersprings help restore and maintain the elastic support you had when you were younger. Furthermore, you can stand all day, walk, dance, jog or even run in total comfort. Your feet, ankles, legs, knees, hips – even your back – can find relief. You see, Feathersprings actually support your feet. And they do so while absorbing shock and relieving pain. And because they're made with flexible stainless steel, they move and flex with your foot the way your foot was meant to move.
Revolutionary Design 
Feathersprings feature a unique three-point suspension. (See the picture showing the bottom of a Featherspring.) Your feet are supported from your heels to your toes. The 3-point suspension cushions your foot against the pain and damage caused by walking and standing on hard surfaces. Metatarsal cushions – small, round, rubber shock absorbers soften all those jolts and pressures. The Featherspring® foot support is the only foot support with built-in, adjustable shock-absorbers. We scientifically select the right amount of support for your foot.
So, why choose a custom orthotic?
Yes, you could settle for off-the-shelf store inserts. But are these right for you? Store-bought supports are bulk-produced, to give minimal support to the maximum number of people. A few standard designs are meant to fit everyone. That means those store bought supports may be partially right for you and partially wrong – even possibly giving you the wrong support for your feet!
The "secret" to your pain relief … the best foot impression to best reveal what your feet need!
There's no guessing what you need with Feathersprings. Feathersprings are custom-made from impressions of your feet. (Not to worry … there are no squishy boxes or gooey stuff to step on.) Making impressions of your feet is quick and easy. We send you a kit with specially made cold-pressed, porous impression board plus matching carbon paper. You simply dampen the impression board, stand on it with the carbon paper and you're done. Your foot impressions show us the width and length of the foot, arch height and weight-bearing pressure points. It's the best process we know of for accurately revealing what your feet need. As a matter of fact, it's the same process that has been used for over 50 years and the first step in making happy Featherspring owners.
Featherspring® ends foot pain for over 50 years, Feathersprings have brought blessed relief to more than 3,000,000 foot pain sufferers worldwide. No other foot support has ever given so much relief to so many people.
It doesn't matter whether you are a woman or man, whether your feet are size 4 or 14, what width your foot is, how low or high your arches are, how old you are or how long you've had foot pain… we know Feathersprings will work for you.
How long does it take to get my Feathersprings?
The answer partially depends upon you. We'll rush you an impression kit and wait for your completed foot impressions. Once we receive your foot impressions, the impressions are evaluated here in Illinois and then are sent to professional technicians. Feathersprings are a custom made product from Germany and they are professionally handcrafted for you. The process takes approximately 4-6 weeks from the time we receive your foot impressions. The best way to reduce your wait-time is to send us clear, unsmudged foot impressions. (If you mess up the impression, not to worry, we'll send you as many impression kits as you need.)
A quick look at the impression process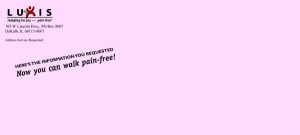 We'll mail you the BIG PINK ENVELOPE with impression materials.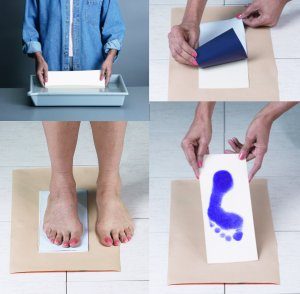 Inside you'll find the specialty impression board and carbon paper. You get the impression board wet, line up the carbon paper, stand naturally on the impression board and that's it! Your impression should look similar to the image shown here. Mail your foot impressions back to us (it's postage-free within the United States) and we'll get to work on your Feathersprings!
Believe it: soon you'll really walk pain-free! Featherspring® ends foot pain!
It doesn't have to hurt when you walk. There IS a solution and it's wonderfully simple – Feathersprings. You don't have to go to lots of stores trying lots of products; you don't need to spend hundreds of dollars for plastic supports. Instead, in a few minutes, from the comfort of your home you can order a premium, lightweight, flexible foot support that's hand made expressly for you.
SAVE hundreds when you order from home.
Professional custom foot supports are expensive (typically $400 – $800) and are not as high of quality as Feathersprings. AND often you don't even get a warranty or trial period. We are so sure you'll love your new Feathersprings and will want to keep them that we even include a full one-year trial period. That's right, you'll have one full year to try your Feathersprings in all your shoes and everywhere you go. If you're not certain they're right for you, just return them and we'll send you a full refund of the purchase price.
PLUS, Feathersprings include a Lifetime Guarantee. (Read more about it under Product Data tab.) If your Feathersprings should ever break from normal use, and parts have been maintained, then we will make new Feathersprings® for you free of charge.
If you're on your feet all day then you want Featherspring® Foot Supports.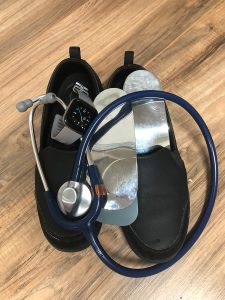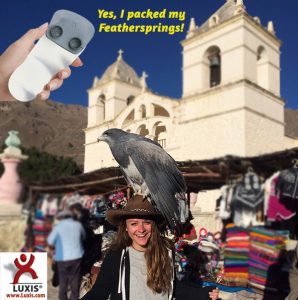 Featherspring® Foot Supports will benefit anyone who is on their feet all day. It doesn't matter if you're on your feet for work or running around sightseeing. Either way, your feet will thank you!
For more information, order your FREE Featherspring Brochure and Impression kit today.
Or maybe you're ready to enjoy pain-free walking right away. If so, click here to order your Featherspring® shoe inserts now!
Other Details
Double Guarantee!
Money-Back Guarantee:  The proof of comfort comes from using your Feathersprings and experiencing relief. You have a full year to try your Feathersprings. If you're not 100% satisfied, simply return them within your trial for a full refund of the purchase price. (Shipping and handling charges are non-refundable.)
Lifetime Guarantee:  If the metal portion of your Feathersprings should ever break from normal use, and parts have been maintained, then we'll replace your Feathersprings one time free of charge.It's important to note, research has shown that feet change size about every ten years. So for the purpose of healthy feet, the Lifetime Guarantee is defined as 10 years. To properly maintain your Feathersprings and to ensure proper flex and support, metatarsal cushions and shoe protectors must be replaced regularly. Lifetime Guarantee requires you change metatarsal cushions every 3-6 months and shoe protectors every 6-12 months. (Damaged Feathersprings must be returned for free replacement.)
Your purchase price is for one pair of Featherspring® shoe inserts.
Customers' review
5 stars 41
4 stars 0
3 stars 0
2 stars 0
1 star 0